About David M. Coorssen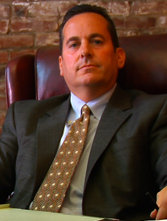 Law Practice
Practice centers in areas of criminal defense, personal injury and family law. Vigorously represented individuals in over 7000 court appearances involving the above-referenced areas of litigation.
Alcohol and drug counselor
Working with individuals in educating them as concerns their addiction, their identification of life issues leading to continued inappropriate behavior, their solution and necessary steps towards attaining and maintaining that solution.
Board of Directors
The Talbot House is a half-way house on West St. Catherine in Louisville, Kentucky, providing addicted/alcoholic men a safe, sober living environment. David Corssen is a recovering alcoholic with a sobriety date of March 17, 2008 David visits the house weekly in an effort to reach out to these men, most of whom are in the early phases of their recovery.
Volunteer service
Camp Quality (a special camp for children with cancer and other life threatening illnesses), Board of Directors Pitt Academy (a local school for children with moderate to severe learning disabilities), American Cancer Society, Crusade For Children and Token Three Club, Kentuckiana Special Adult Big Brother Program, basketball, footbal and soccer coach for his two sons' school.